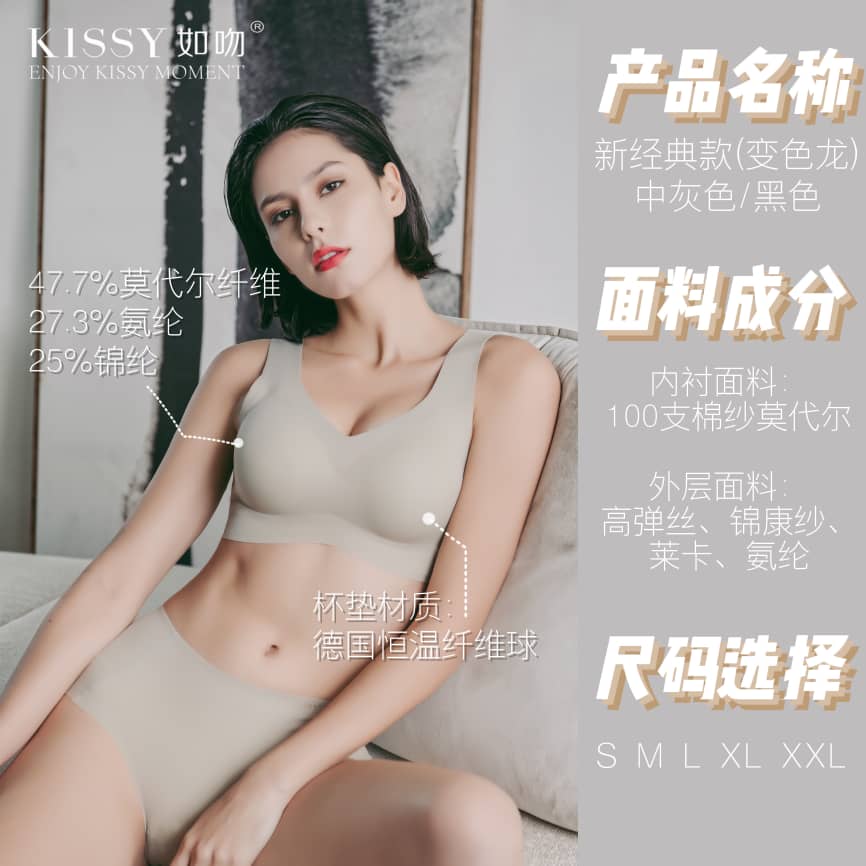 KISSY®如吻 经典背心款·中灰色/黑色
·舒适型文胸首创专利
The first patent of comfortable bra

·产品升级附带专利吊牌
Product with patent tag

不溜肩/不走位/无勒痕/不空杯/不透气/传统缝布标签异物感,每一处细节都决定成败!我们只有细致,才配得上娇嫩的你
Every detail determines success or failure! We only deserve to be delicate
---

「体感EXPERIENCE&FEELING」
不空杯不走位,无痕0束缚,没有一针一线一扣的舒适感超强的科技内衣,裸感舒适,穿过之后,念念不忘。
No trace mark and 0 restraints, mo misaligned, no gaps, no cups, super comfortable technical underwear, the chest is more push up, impeccable sense of refinement and comfort.
「材质MATERIALS」
独家锦康纱功能纱
1.吸湿排汗
2.防紫外线
3.AAA级抗菌
4.产生远红外线
5.释放负离子
可净化血液,促进新陈代谢,消炎杀菌,防止细菌滋生异味,防紫外线。


Exclusive Jinkang yarn functional yarn
1. Moisture wicking
2. UV protection
3.AAA grade antibacterial
4. Produce far infrared rays
5. Release negative ions
It can purify the blood, promote metabolism, reduce inflammation and sterilization, prevent bacteria from breeding peculiar smell, and prevent ultraviolet rays.
使用莱卡面料,被誉为"内衣界的天使",伸展度可达500%,回弹状态完美。具有良好的伸缩性和舒适度,时刻贴身享受,感受自由新身,不会发霉。

Using Lycra fabric, known as the "angel in the underwear industry", the stretch can reach 500%, and the rebound state is perfect. With good flexibility and comfort, you can enjoy it close to your body at all times with anti-mold feature.
采用100支棉纱莫代尔,比棉更高级,吸湿快干,纯天然纤维,环保无污染,100支纱线手感细腻柔软有质感。

It uses 100-count cotton yarn modal, which is more advanced than cotton, moisture-absorbing and quick-drying, pure natural fiber, environmentally friendly and pollution-free, and 100-count yarn feels fine and soft with texture.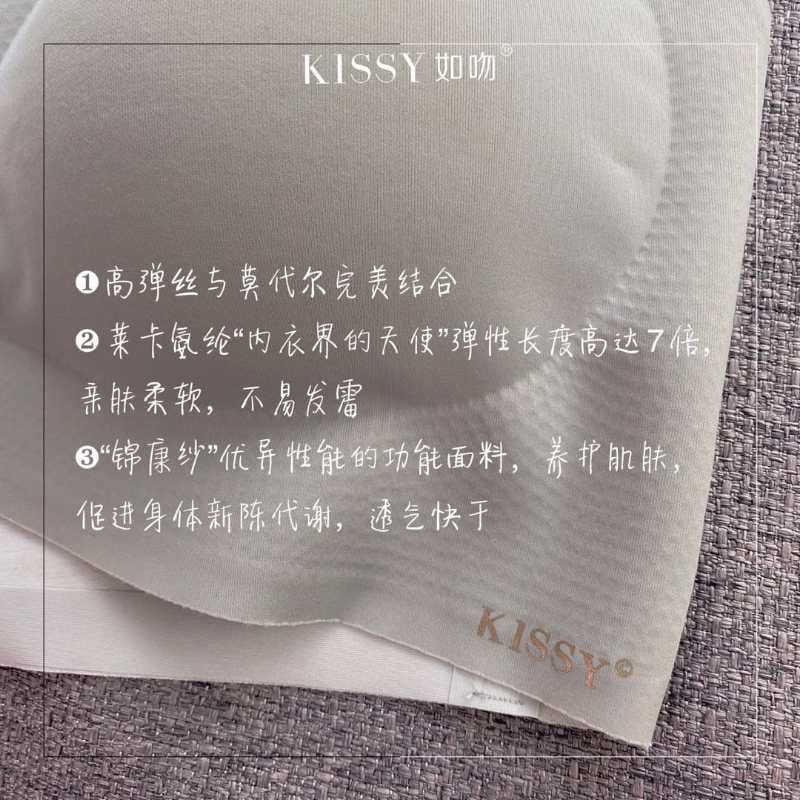 ---
「工艺 Art-Craft」
热压无缝拼接,以粘代缝,日本点胶技术,精准弹力支撑,舒适有型,特殊工艺完美收副乳。
底围防滑带,有效防止变松上滑
Hot-pressed seamless splicing, using glue instead of seam, Japanese glue dispensing technology, precise elastic support, comfortable and stylish, and special craftsmanship to perfectly cover breast bulge.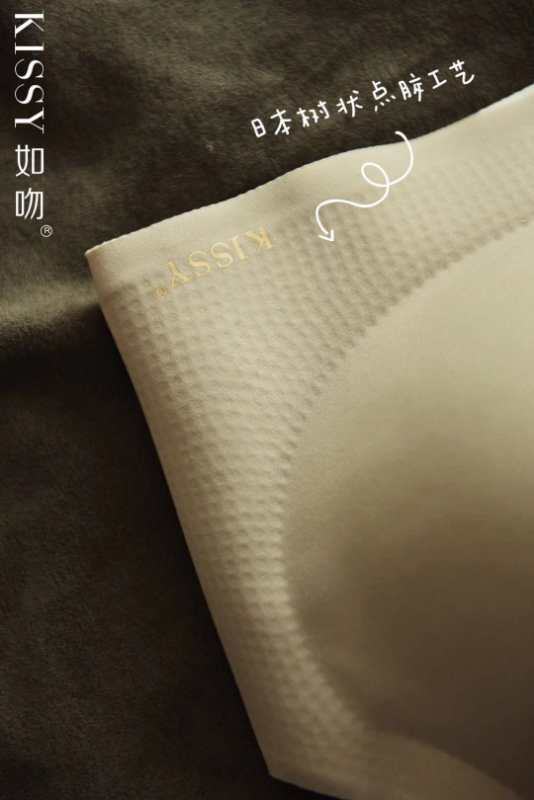 肩带三处小细节防止肩带变松
Three small details on the shoulder strap prevent the shoulder strap from becoming loose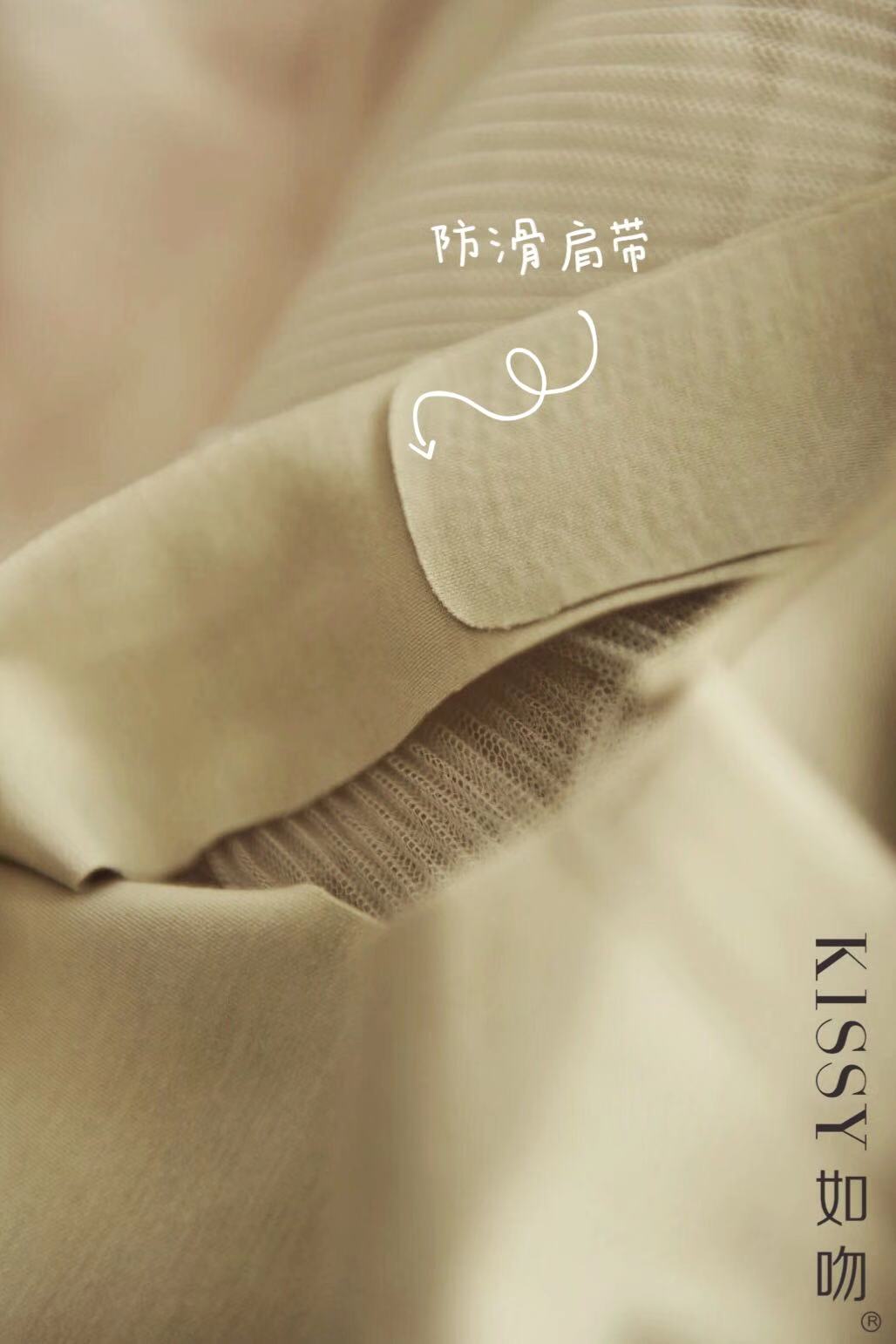 360个透气孔,双棉垫设計,赠送薄垫
360 ventilation pores, double cotton pad design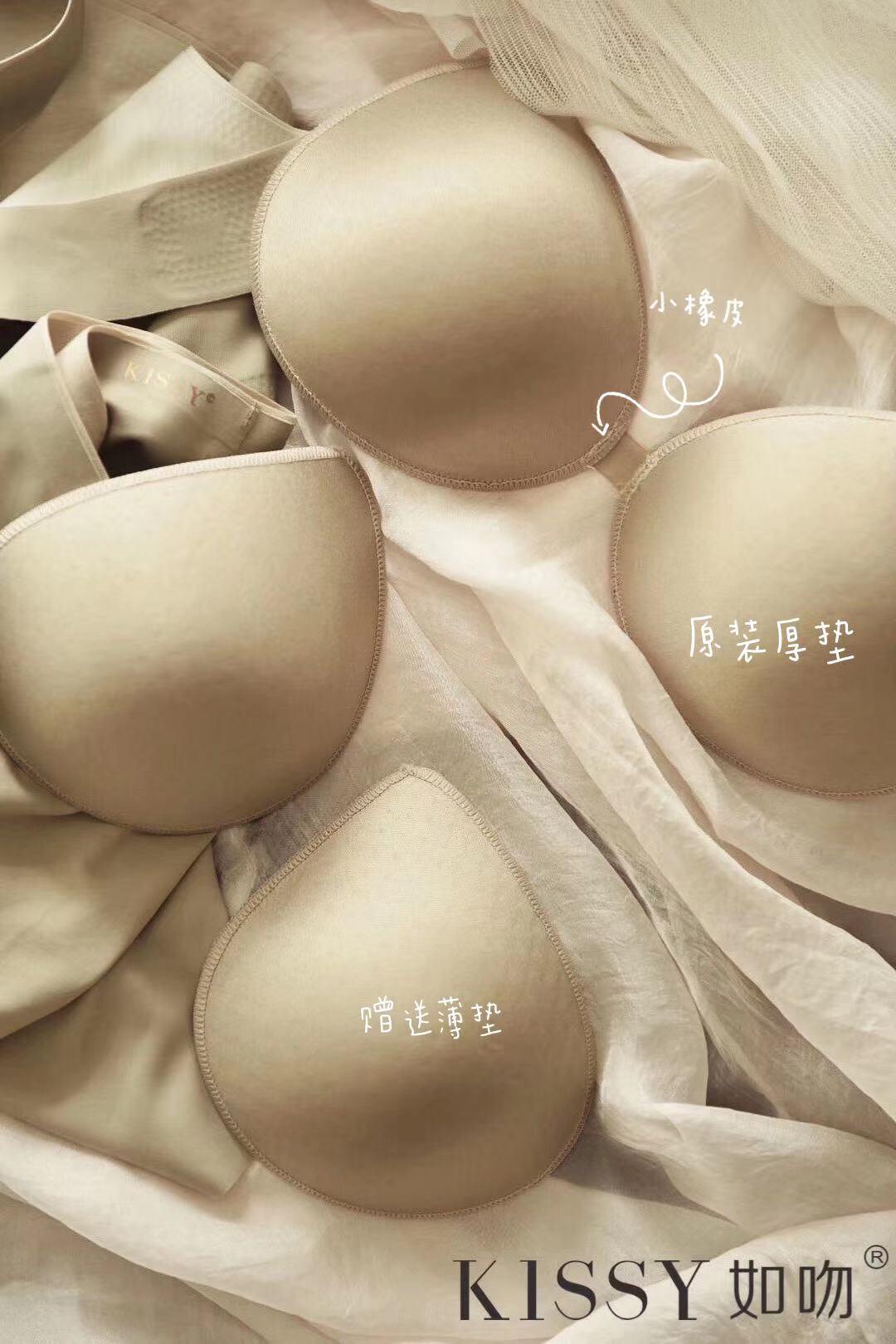 胸垫升级:胸垫针织带设计使胸部自然又聚拢,防外扩
Upgraded chest pad: The knit belt design of the chest pad makes the chest more push up and prevent outward expansion
棉质采用 精品棉+德国恒温纤维球,有自动调节温度的功效,使人处于恒温体感,新陈代谢正常,吸湿性能优异。
The cotton is made of high-quality cotton + German constant temperature fiber, which has the effect of automatically adjusting the temperature, making people feel at a constant temperature, normal metabolism, and excellent moisture absorption performance.

赠送无痕内裤,底裆海藻绵抗菌抗黑色素
Free seamless panty, seaweed fiber under crotch, anti-bacterial and anti-melanin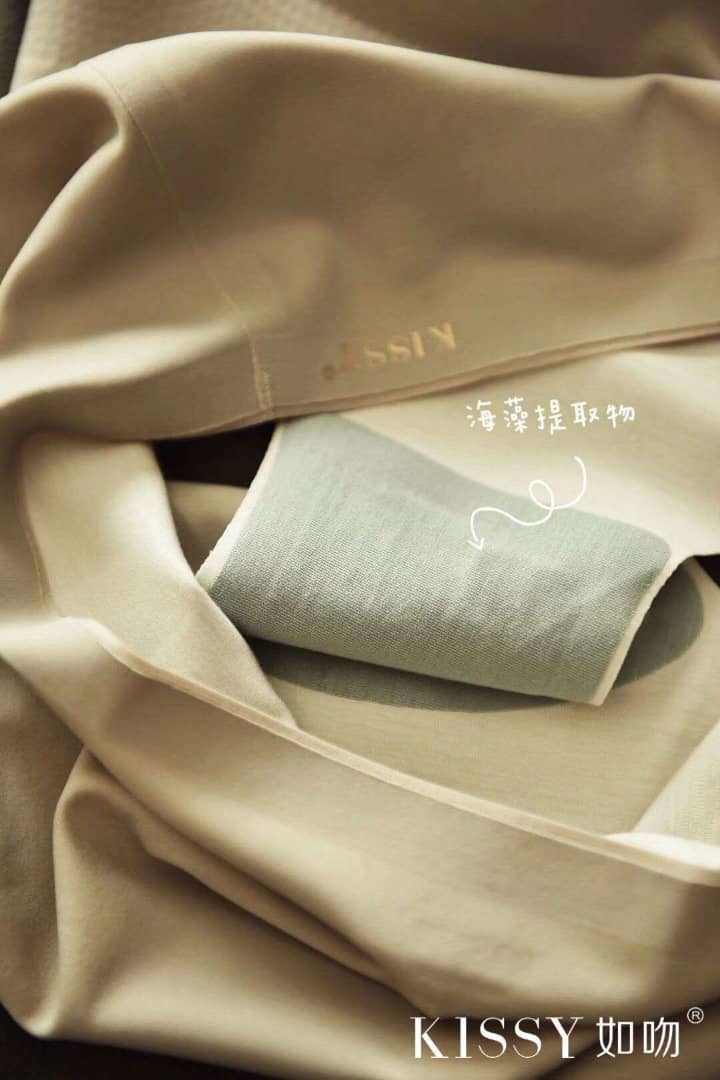 ---
背心款产品 Related Products
---